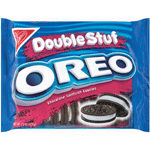 hello blogworld! i have started a second blog, it's pretty much just the emails i've been sending to my parents. find it
here
. funny for those that know me that i write home so frequently, but my momma was so sad when i left:
"Peaches," she said, "Always wear your slippers in the house, anako." and "dont forget to put lotion on your elbows... (sob) ... and always respect your elders (cries)." aww... love ya, momma!
this here blog i'd like to serve as a useful read for the beginner checking out esl as it explains the process i went through before and shortly after i got here. i'll continue for a few more supa dupa fly posts with the more useful "how to" things: how i'll get my cell phone, how i'll find an apartment, etc. Once routine settles in, maybe we'll call this one quits. as a side note, there is such a wonderful selection of dark chocolates at all the convenience stores here. i may never leave.